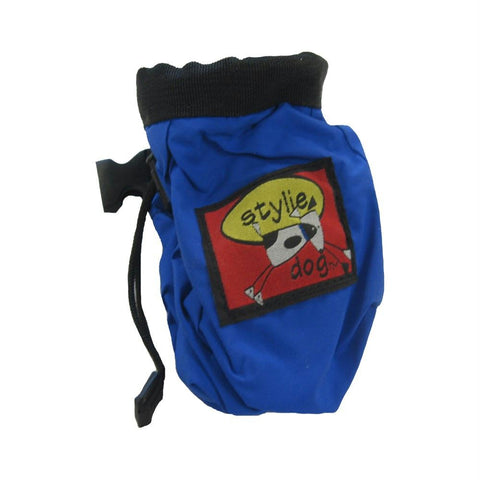 Goody Pack Treat Pouch
Stylie Dog
Goody Pack Treat Pouch

If you are going to the park or out for a walk, don't forget the goody bag. Made of a light-weight recreational nylon, it's interior is water resistant thus reducing the mess of soft treat training. Comes equipped with an adjustable belt, a draw string for the treat compartment and a handy back pocket which closes by Velcro. Available in Red or Blue. 4" diameter opening, 6" Tall.

Size Charts
Please make sure to measure your dog for accurate sizing before purchasing to ensure the best fit. If your dog is between sizes or is a growing puppy, always opt for the bigger size.
Read more about dog collars, how to size your pet and more.
Free Shipping
Free Shipping is available to the continental US for all orders over $39.